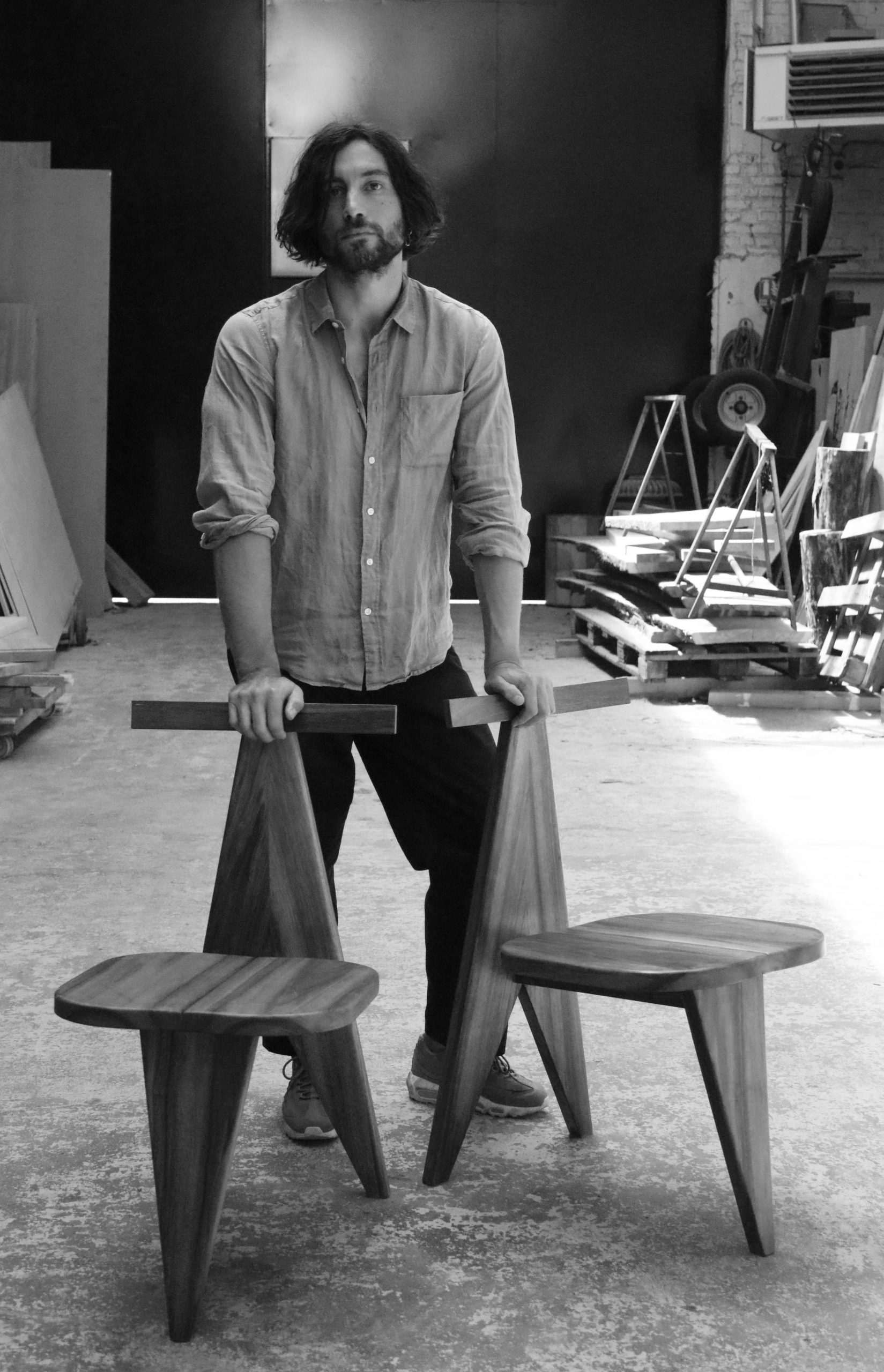 Éloi Schultz graduated architect at the Ecole de la Villette, then as a cabinetmaker at the Ecole d'Ameublement de Paris.
Always accompanied by a sketchbook, this young architect and cabinetmaker is constantly making little sketches, shapes that inspire and touch him. His furniture is the result of this constant search for sensitivity.

Inspired by traditional craftsmanship from all cultures, Éloi designs, in his workshop in Vitry-sur-Seine, creations between everyday furniture and sculptural pieces.

The objects he shapes by hand are the result of traditional know-how and delicacy: poetic harmony.