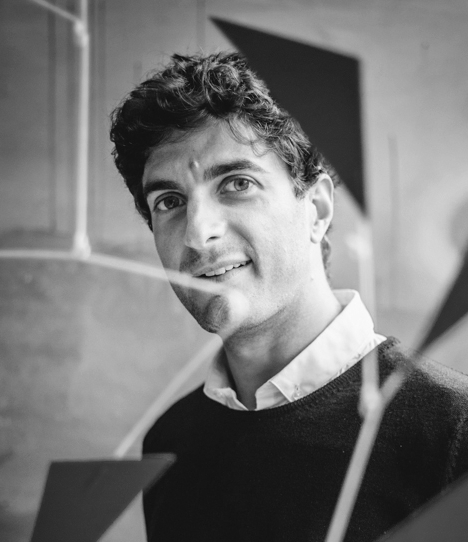 Alex Palenski is a sculptor who lives and works in Paris.He creates mobile sculptures that capture the movements of the air and light.
Working on the plasticity of metals, he develops his own vocabulary of abstract forms in volume, tense or bent, that he shapes like a goldsmith.

entirely realized by the artist hand, his air kinetic compositions are loaded with a great poetic force. Every single piece is unique and stamped.