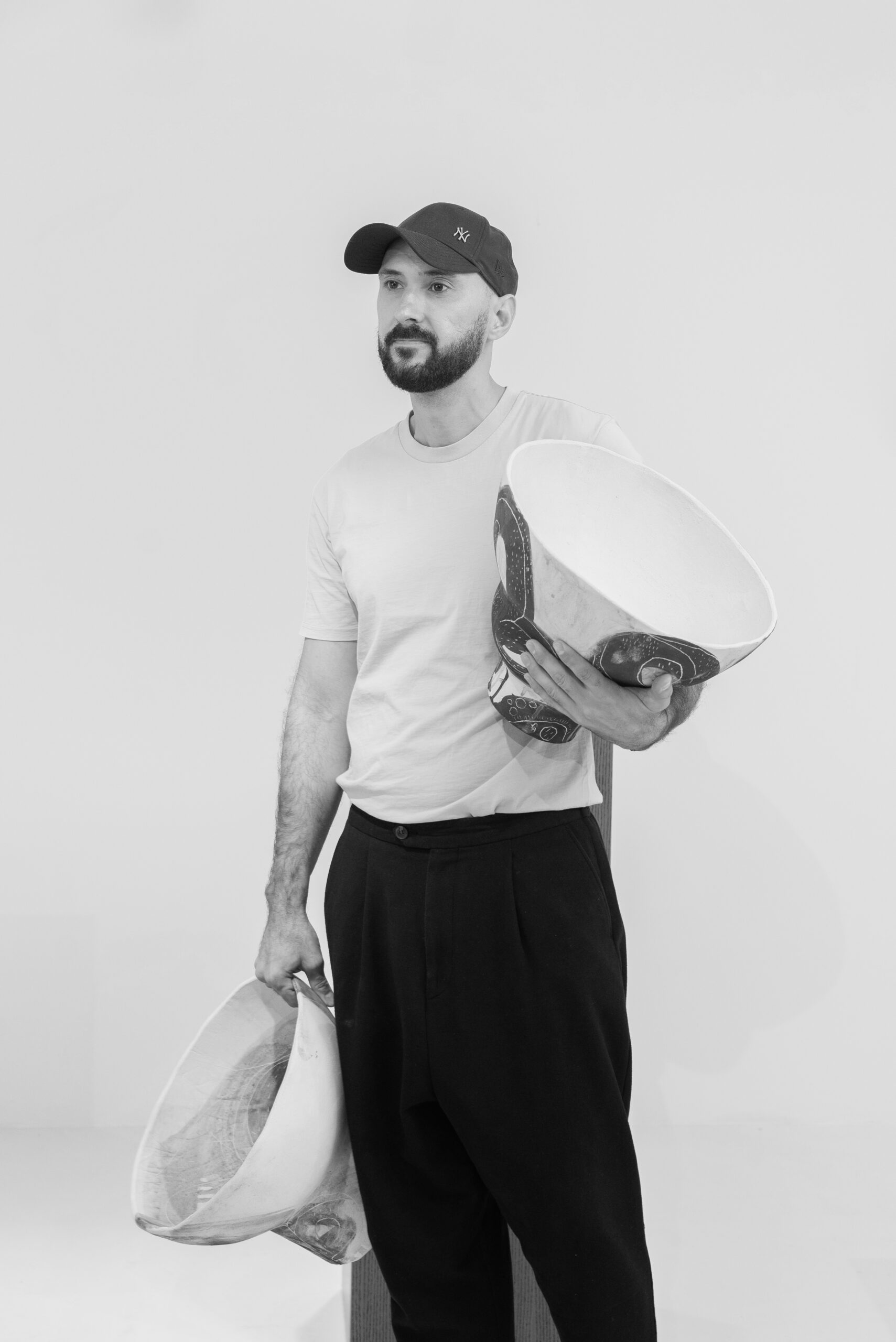 Fran Aniorte is a Spanish artist and designer who lives between Barcelona and Istanbul. His work is varied, ranging from art objects and art installations to homeware design and creative direction.

«The real luxury is the experiences we live: the human contact, the connection with nature, the rediscovery of silence and all that is becoming rare like craftsmanship and authenticity.» Ultimately, my work explores the essence of contemporary luxury, where ideas, values and and materials are intimately linked.
It fuses art, design and craft to create a personal universe.

After spending many years designing with digital tools, he decided to go back to the basics, to work with back to the basics, to work with my hands and to reconnect with a soulful art.

One could say that there is a bit of magic in his works; they connect simple ideas and natural materials with a spontaneous natural materials with a spontaneous fantasy. Natural materials with a spontaneous and whimsical style style, he creates pieces that are modern and sophisticated, but also humble and human.